THE CEDAR RAPIDS STAMP CLUB
Established in 1931
PO Box 2554, Cedar Rapids, IA 52401
Contact - (319) 693-6020
STAMPS FEATURING IOWA AND IOWANS

Have fun exploring this gallery.

Let us know of any other issues we should include!
STATEHOOD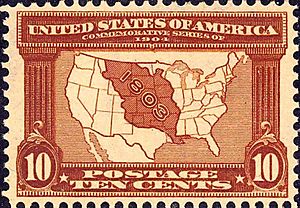 Iowa's area joined the US as part of
the Louisiana Purchase in 1803
along with many other future states.
`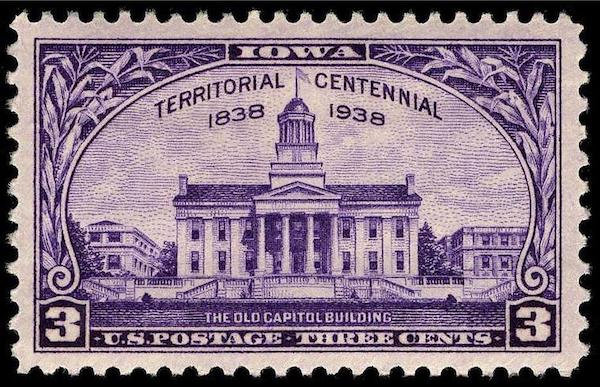 Iowa officialy became a US Territory
in 1938, with its capitol located
in Iowa City from 1841-1849.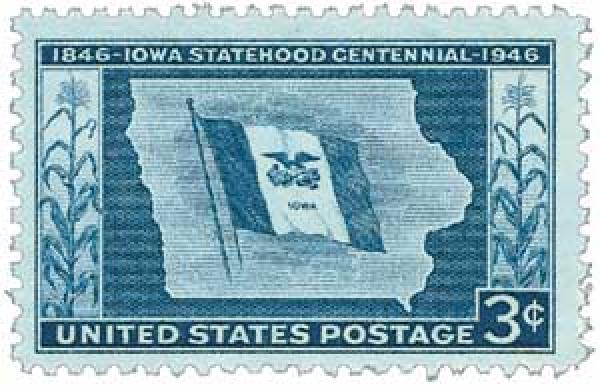 Iowa was granted statehood in 1846,
balancing the admission of the southern
state Texas in the same year.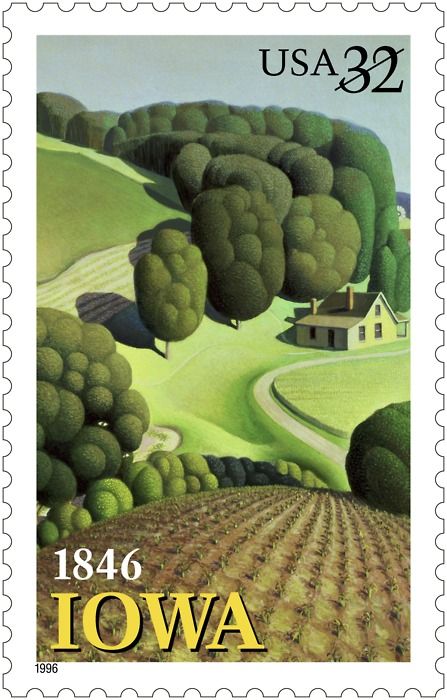 A portion of Grant Wood's painting
"Young Corn" was chosen for the
sesquicentennial stamp in 1996.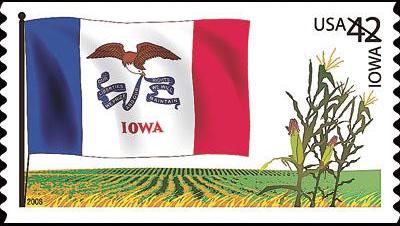 The Iowa State Flag was adopted in 1921.
This stamp was issued in 2008, as part of a series
of all 50 US state flags.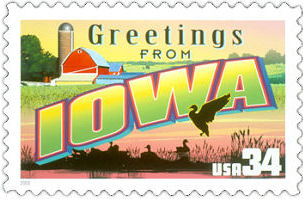 The 2002 Greetings from Iowa stamp has two versions:
Originally 34¢, it was reissued at 37¢ when the
first class rate increased in June of 2002.
THE LAND BETWEEN TWO RIVERS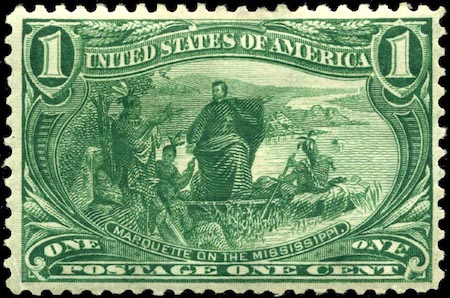 Fr. Jacques Marquette and Louis Joliet
were among the first Europeans to see
Iowa from the Mississippi river in 1673.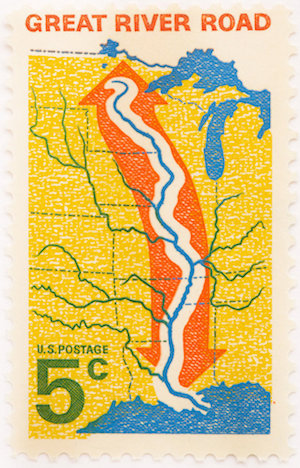 Created in 1938, The Great River Road
follows the Mississippi's path from
Louisiana up into Canada.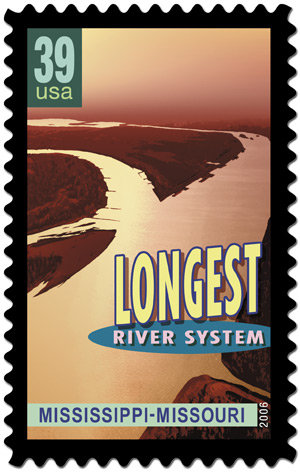 Iowa is smack dab in the middle of
our longest river system, covering
almost half of the continental US.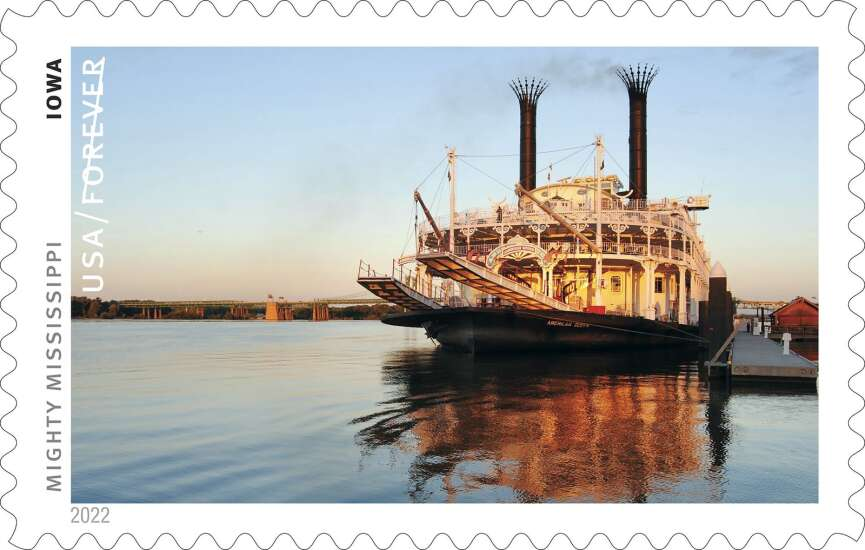 The photo was taken in Davenport
and used for the 2022 Mississippi
River issue.
AGRICULTURE - IOWA FEEDS THE WORLD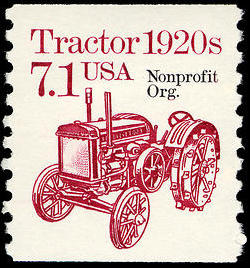 One of the most important developments for
productive farming was mechanization,
allowing for huge grain yield growth.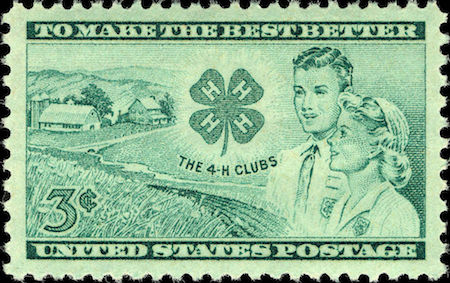 Many of Iowa's young people grew up
learning new skills together in the
4-H program, established in 1902.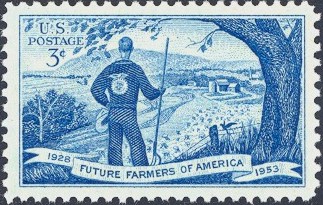 Future Farmers of America was created in
1928 to help young people prepare for
careers and lives in agriculture.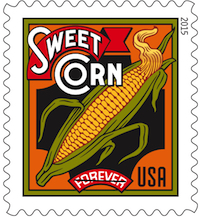 Our most famous crop was modified by
humans from Mexican teosinte and maize.
Not just food, it is now used in ethanol fuel.
NATURE AND CONSERVATION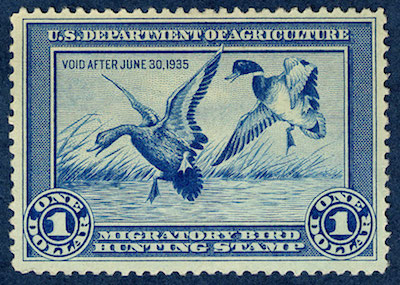 Iowa cartoonist J.N. "Ding" Darling actively
promoted nature conservation.
He designed this first Duck Stamp in 1934.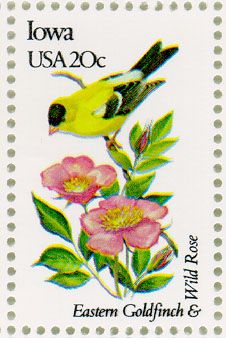 The Eastern Goldfinch is Iowa's state bird
and the Wild Rose is the state flower.
You can see them both everywhere.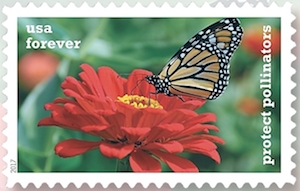 This Monarch Butterfly sitting on a Zinnia
was photographed by Bonnie Sue Rauch
in Somers, Iowa, along the migration route.
TECHNOLOGY AND SPACE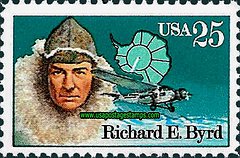 During Byrd's Greenland expedition in 1925,
15 year old Arthur Collins of Cedar Rapids
was his only radio contact in America.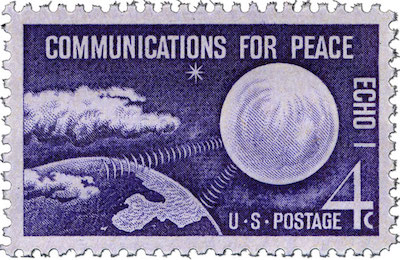 The first ground communications from the
Echo I satellite were received in
Cedar Rapids in 1960.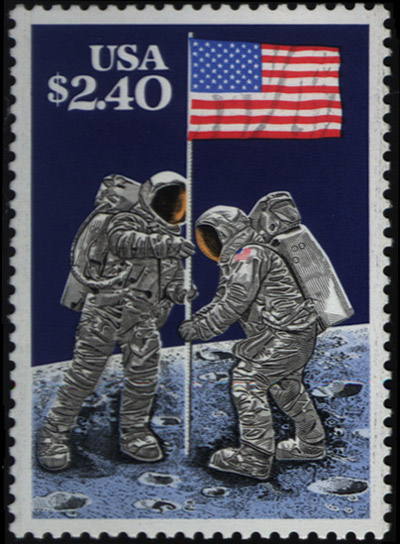 Every manned US Space mission has relied on
communications equipment from Collins Radio Company,
now known as Rockwell Aerospace.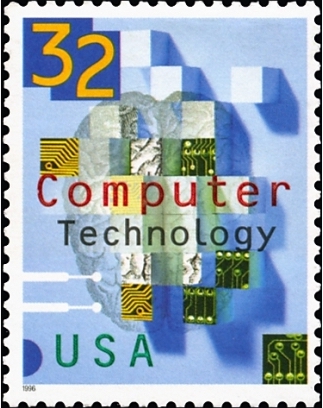 The first digital computer, the ABC Machine,
was created at Iowa State University in 1939
by John V. Atanasoff and Clifford Berry.

Iowa Physicist James Van Allen helped to develop
the International Geophysical Year to shape
future international planetary studies.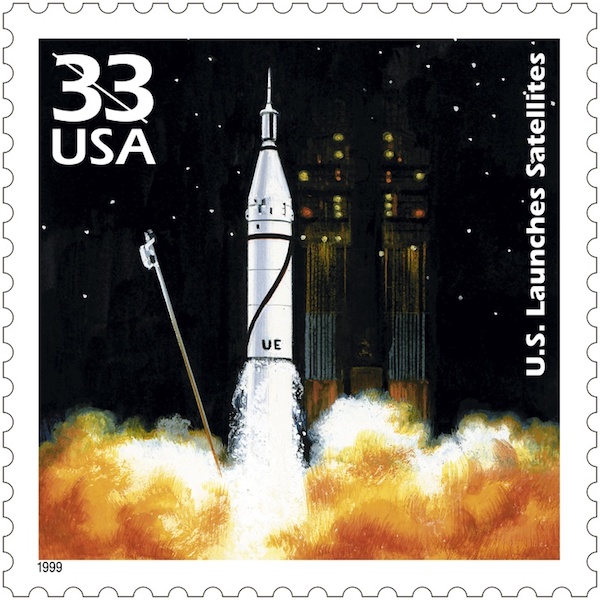 His work on the Explorer series, America's
first satellites, helped discover Earth's
Van Allen Radiation Belts.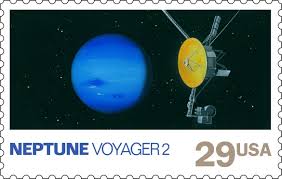 He also contributed to Voyager I and II,
which have left our Solar System, and are
still transmitting after more than 40 years.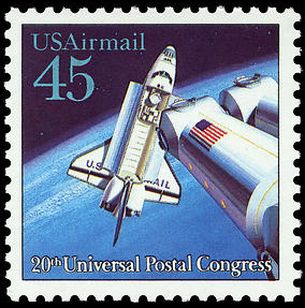 The American Astronaut with the most time in
space is Peggy Whitson of Mt. Ayr, Iowa, with
665 days as of September 3, 2017.
IOWA AND SCIENCE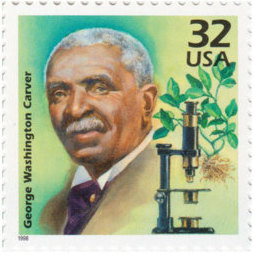 Biologist Gerorge Washington Carver went to
Simpson College and was the 1st Black student
at the Iowa State Agricultural College in 1891.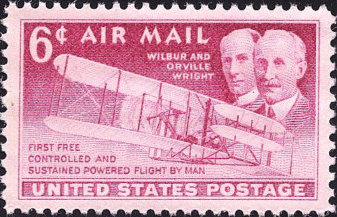 Before they moved to Ohio, Orville and
Wilbur Wright spent part of their childhood
with their family in Cedar Rapids.
ARTS & SHOW BIZ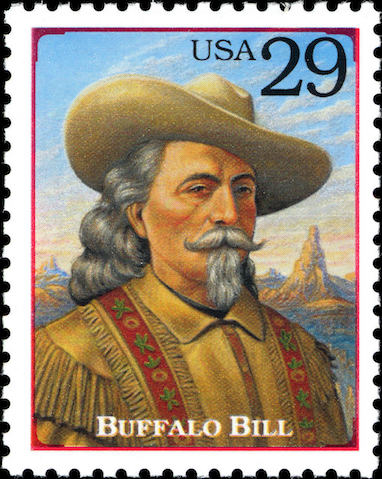 America's great showman, William Cody, born in
LeClaire in 1846, changed from hunting bison
to touring with a Wild West show.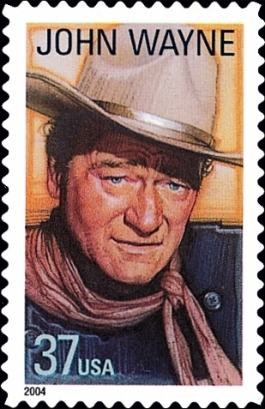 America's leading cowboy and movie star,
Marion Morrison was born in
Winterset, Iowa in 1907.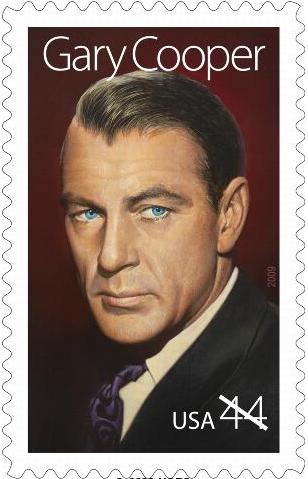 Another Cowboy/Movie star was Frank James
Cooper, who attended Grinnell College in the
mid-1920s before heading to Hollywood.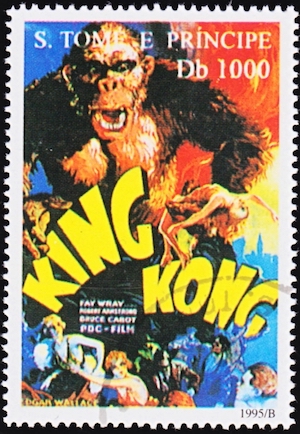 Ernest B. Shoedsack of Council Bluffs
co-produced and co-directed the mightiest
monster movie ever made in 1933.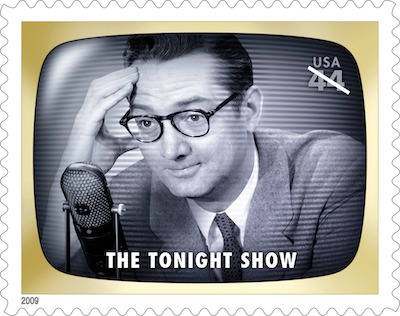 Host Steve Allen went to college at Drake
University, and later host Johnny Carson
was born in Corning in 1925.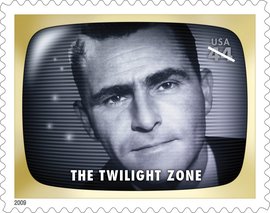 Nathan Van Cleave, from Cedar Rapids, wrote
scores for films and several episodes
of the SF series, "The Twilight Zone".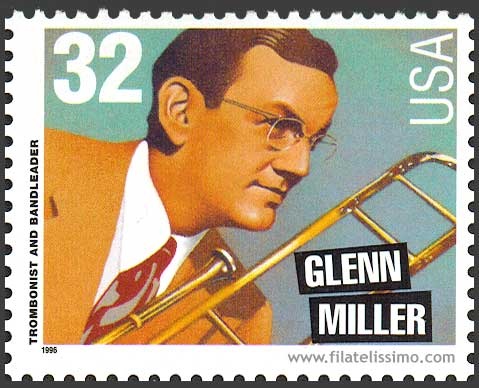 One of the best Big Band leaders was born
in Clarinda in 1904. Sadly, he died in a
tragic Allied blunder in 1944.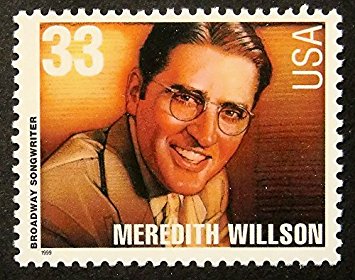 The musician, playwright and composer
who did "The Music Man" and more, was
born in Mason City in 1902.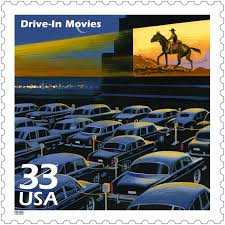 Fort Dodge native Samuel Z. Arkoff produced
low budget films for Drive-Ins at American
International Pictures from 1950 to 2002.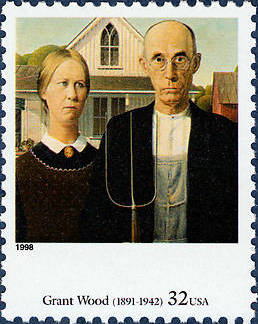 Anamosa native Grant Wood created
one of the most famous paintings in the world,
"American Gothic", in Cedar Rapids in 1930.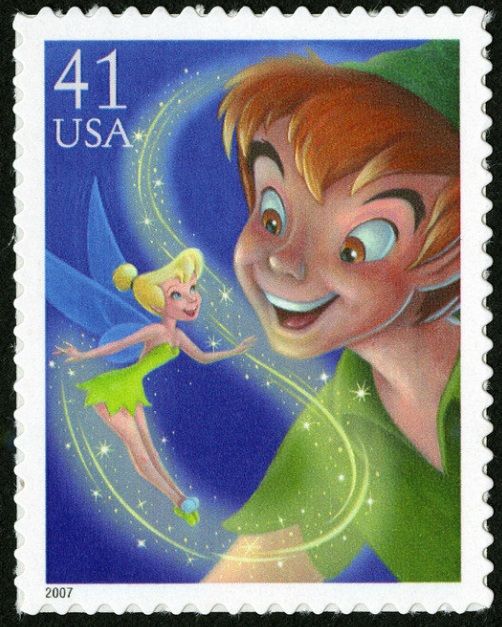 Bobby Driscoll, from Cedar Rapids,
voiced the title character of Peter Pan
and acted in films and on television.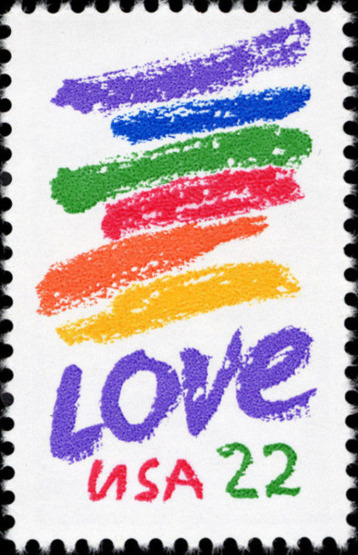 Fort Dodge native Sister Corita Kent
designed this abstract Love stamp
released in 1985.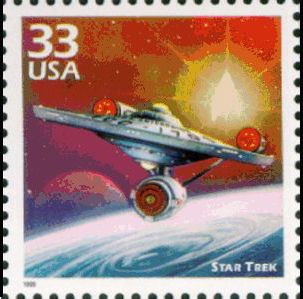 Captain Kirk will be born in Riverside
in 2228, and the Starship Enterprise
will be built there in the 2250s.
IOWA AND POLITICS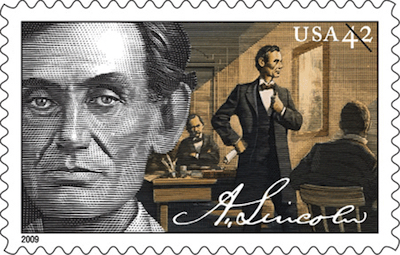 As a Mexican war veteran, Abraham Lincoln
was given land in Crawford and Tama
Counties, which he never visited.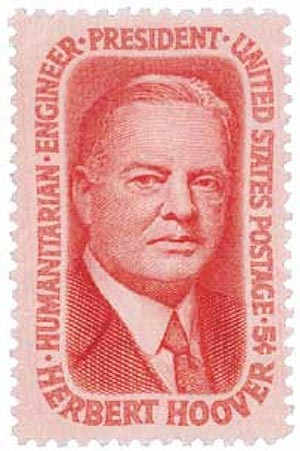 The 34th US President was born in
West Branch in 1874. He is honored
now for his WWI charity programs.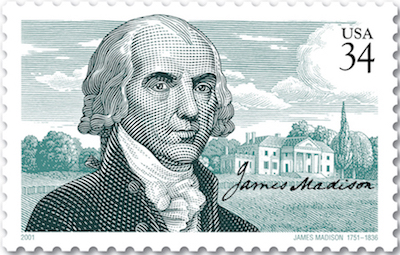 Fourth president James Madison's 250th
birthday was marked by this stamp, designed
by John Thompson of Waterloo, Iowa.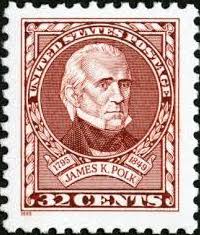 Thompson also honored 11th president
James K. Polk, who was in office when Iowa
changed from a territory to a state.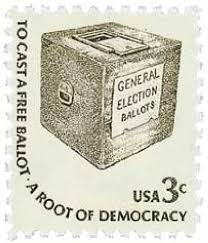 The Iowa Caucus system is an early
indicator of popular opinion during
Presidential Election years.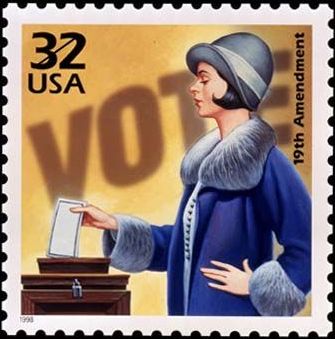 Several attempts to pass Women's Sufferage
in Iowa occured between 1870-1920, before
the 19th Amendment was finally passed.
IOWA'S NEIGHBORING STATES

Minnesota

Wisconsin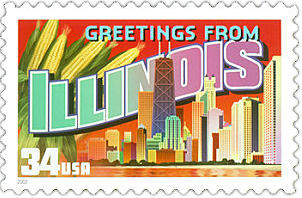 Illinois

Missouri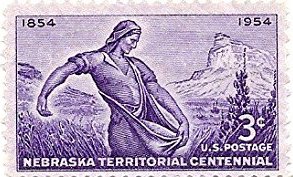 Nebraska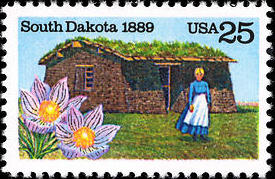 South Dakota
Lovely Counter